Hardwood flooring professionals specializing in sanding & sealing, new installations, repairs and sales.
Hardwood Flooring Repairs And Sales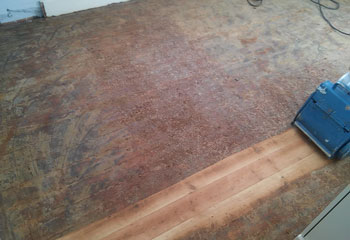 First we'll prepare the floor by sanding away the old sealer normally using a P36 or 60 sanding belts sanding off as little as possible to get the best result, the edging machine used around the edges of the rooms and in areas where the big machine won't get to. The second stage repeating the process sanding with a finer p100 paper and finish with p120, if necessary we will screen buff the floor finally  vacuuming then the real magic begins in sealing process.
We use a 3 coat system and normally buff after the first coat. Then apply the second and third coat thereafter. There are a number of sealers to choose from. High shine A50 the most commonly used in years past it will give the floor a high gloss finish.Pu 2000 is an industrial sealer normally used in industrial applications like school's or office's, areas of high traffic it has an extremely high gloss finish and sometimes dries with small air bubbles on the surface which will be removed after time with normal foot traffic. Water based sealers these have become really popular over the last few years it leaves your floor with a natural look, lighter it's available in a gloss, slikmatt, matt or high traffic (industrial version) low odour and environmentally friendly too.
We have so many options available in tongue & groove boards, maxi plank glue down, nailed, parquet and big block parquet too we also use reclaimed timber when available it's more eco-friendly. Engineered flooring is also very popular quick to fit, less expensive then hardwood but still gives you the feel and appearance of a hardwood floor it can be sanded, sealed and stained to your personal preference.
All of your Hardwood Flooring Needs
I'd like to take this opportunity introduce you to my business philosophy and thank you for considering The Flooring Guy for your flooring requirements.
After been involved  in a wide range of service based industries I've come to the conclusion there is only one way for a business to survive and will be sustainable for years to come, that's through great service and open and honest service.
All my employees have been hand picked by myself all seasoned professionals, polite and trustworthy, I'm always looking for new techniques, products to give you the customer the best products and service. Throughout pietermaritzburg and the KZN Midlands.